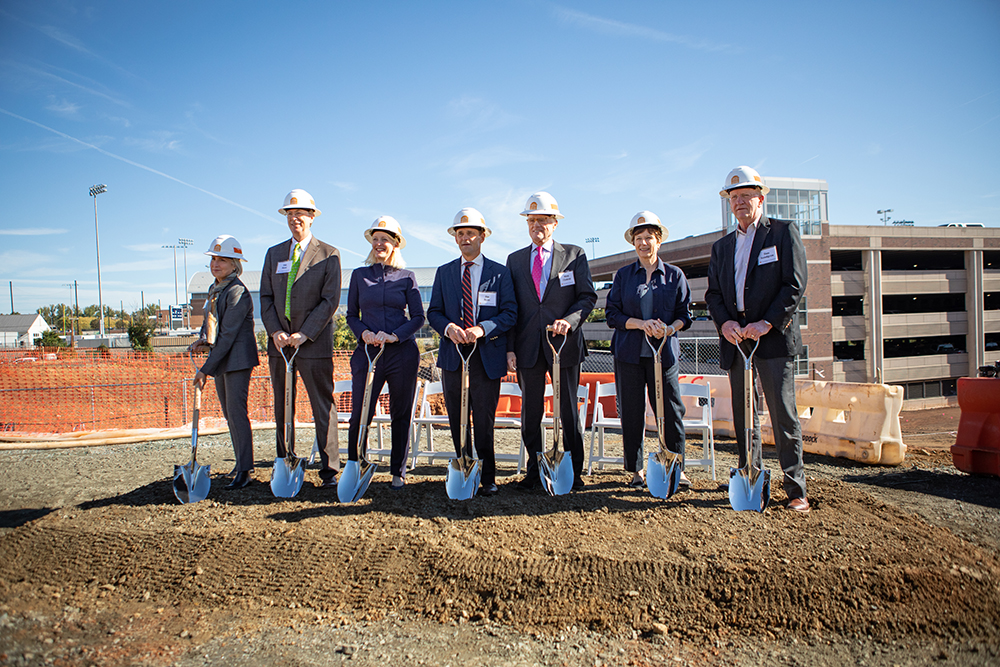 The construction of the University of Virginia's Hotel and Conference Center was commemorated today in an official groundbreaking ceremony. The eight-level, 223,000 SF, 215 guest room hotel will provide a new place to stay, meet, and learn for the Grounds' community, visitors, and Charlottesville residents. The hotel will also offer a 10,000 SF grand ballroom and a 3,000 SF junior ballroom for conference and meeting spaces, a visitor center, a restaurant, café, and a rooftop bar. The facility will become the most significant meeting space in Charlottesville, and the University anticipates it will increase conference and employment opportunities for residents. The structure is targeting LEED Silver certification and will conform with the University's 2030 sustainability goals.
This facility will soon anchor the University of Virginia's Ivy Road entrance corridor, with the opening scheduled for the summer of 2025.
2RW is proud to collaborate with Hanbury and Deborah Berke Partners on this exciting project!