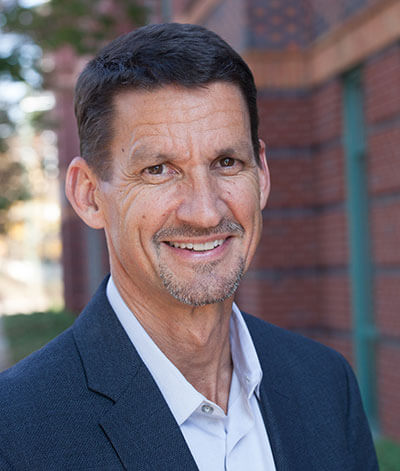 Bob Crowell 
PE, LEED AP BD+C
Principal, Vice President
Bob is responsible for the firm's mechanical, electrical, plumbing, and fire protection (MEP/FP) design and construction administration services. He also oversees the division's business development and marketing functions where he plays a key role in building relationships with clients, building owners, sub-consultants, and construction professionals. Bob's career in the MEP industry spans 37 years—33 of them with 2RW. In 1985, he co-founded the firm to bring affordable and attainable energy efficiency and sustainability principles to building owners in all markets and has played an instrumental role in expanding the firm's offerings.
Bob has broad technical and leadership experience, having managed MEP/FP design, facility condition assessments, feasibility studies, LEED design and administration, Revit/CAD design, and life cycle cost analyses for countless new construction, renovation, and historic restoration projects across the country. His market experience ranges from K-12, higher education, and healthcare to commercial, mixed-use, government, military, and more.
Bob served as adjunct faculty in the University of Virginia's Graduate School of Architecture, where he taught a graduate-level course related to energy conservation and environmental control systems for businesses.
Education:
University of Virginia, BS in Mechanical Engineering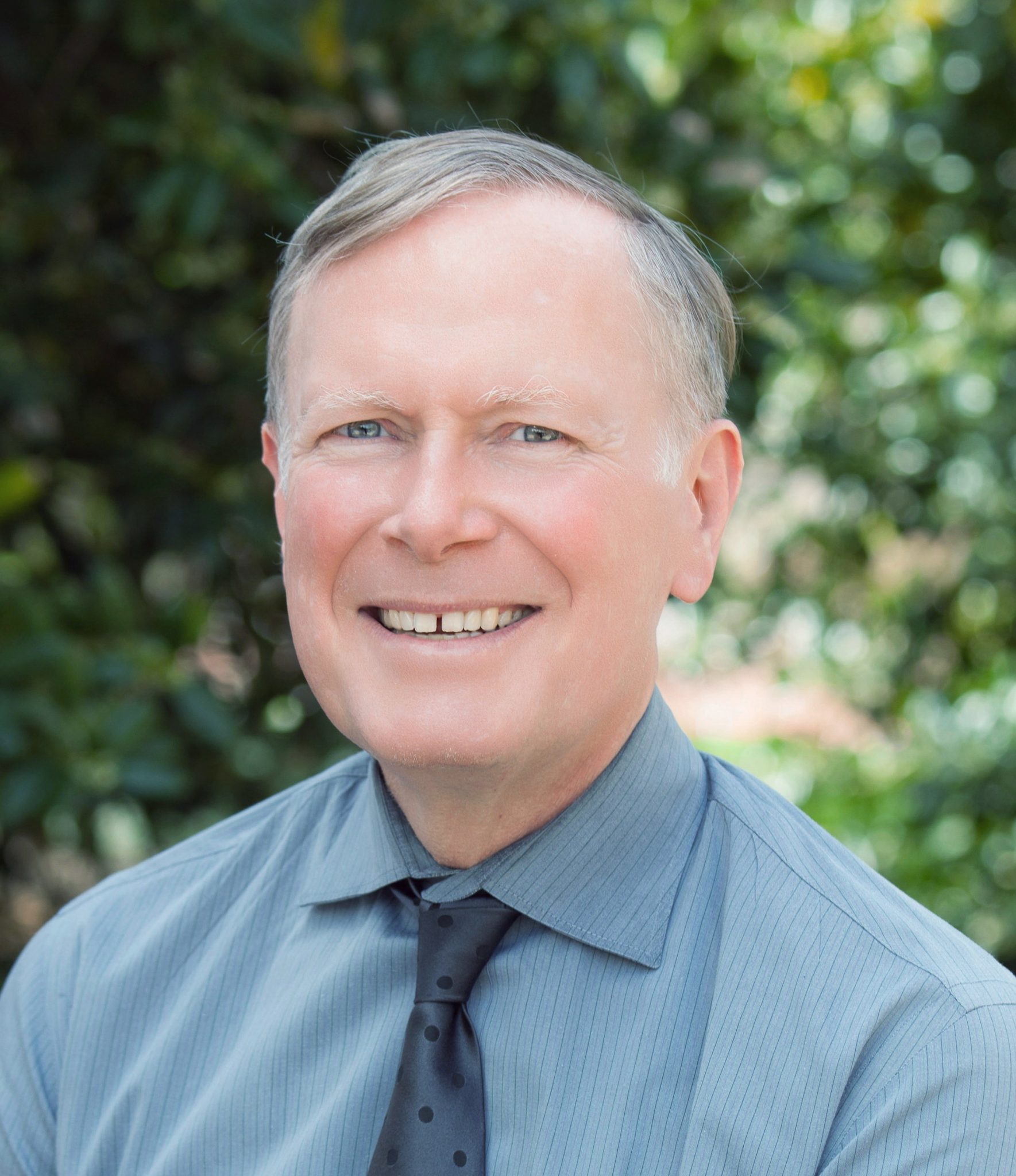 Bob Somers
PhD, PE, LEED AP
Principal, President
Bob is co-founder and president of 2RW and is the principal responsible for the firm's energy consulting and commissioning services. In this role, he oversees energy and water conservation audits, energy modeling and simulation, utility use audits, physical needs and green physical needs assessments, commissioning (including LEED commissioning), measurement and verification (M&V), energy master planning, and utility allowance calculations. Bob also oversees the energy division's business development and marketing functions where he develops relationships with clients, project owners, and sub-consultants.
Bob, who co-founded 2RW in 1985, has worked in the energy consulting field for more than 40 years. His broad experience ranges from basic thermal energy storage research to energy audits of large complexes and clients including energy service companies (ESCOs), Department of Defense, Federal Government, Commonwealth of Virginia, public and private housing authorities throughout the U.S., utility companies, K-12 schools, universities, and commercial and industrial businesses.
Bob speaks at national energy conferences on topics such as Net Zero Energy, LEED commissioning, green leasing policy, and reducing utility costs through behavior.
Education:
University of Virginia, PhD in Mechanical Engineering
Pennsylvania State University, MS and BS in Mechanical Engineering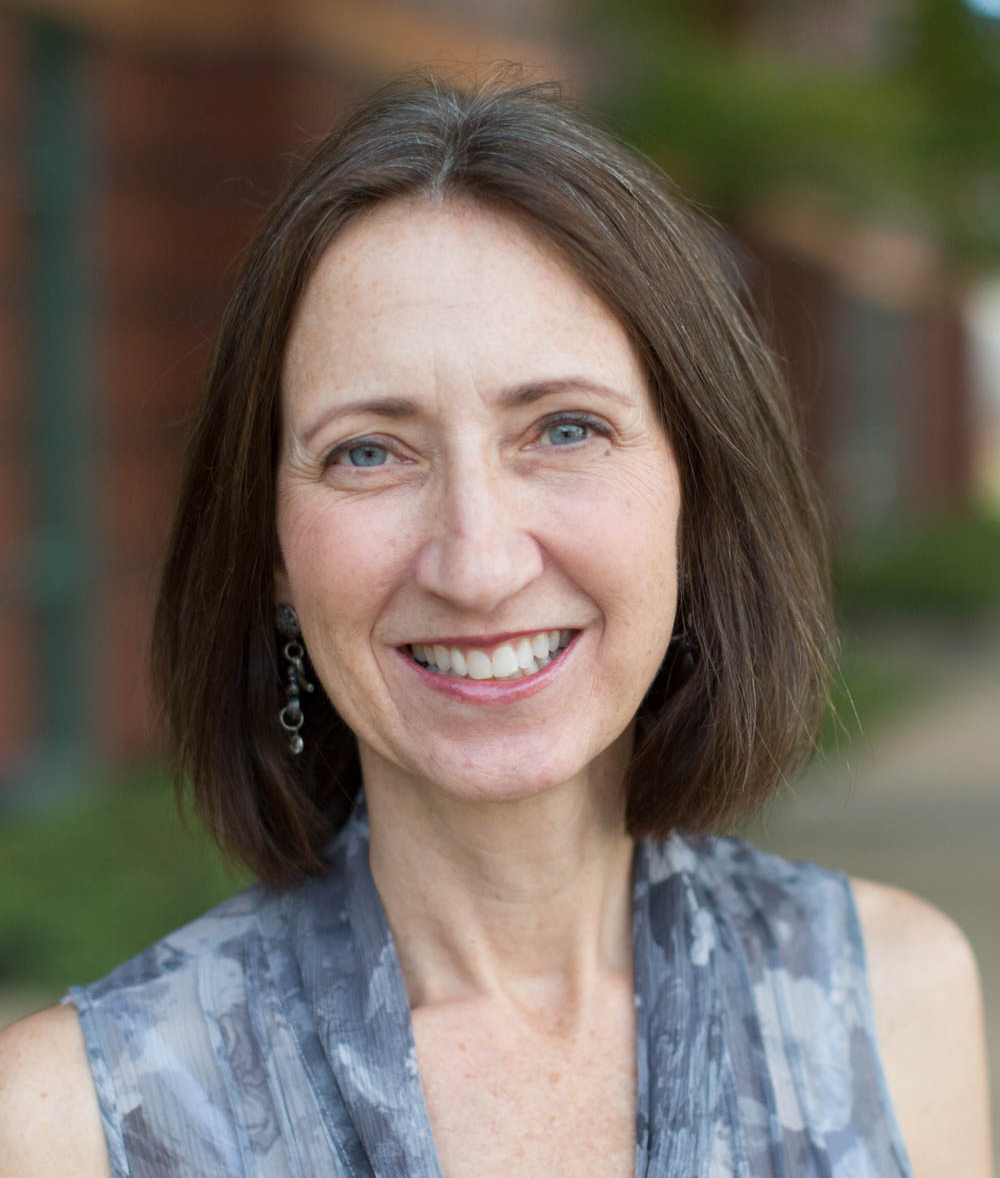 Tracy Browne
Senior Project Manager
Tracy Browne manages large energy projects for 2RW's government and military clients. She has more than 27 years of experience managing complex construction projects with a focus on sustainable design. She brings valuable insight into developing and implementing successful design and construction projects to profit-driven/results-oriented organizations. Tracy excels at building strong, lasting relationships and helping building owners develop achievable goals for existing or new sustainability programs.
Education:
Virginia Tech, College of Architecture, BS, Building Construction
Stanford University, The Center for Integrated Facility Engineering and Strategic
Project Solutions, Certificate in Virtual Design and Construction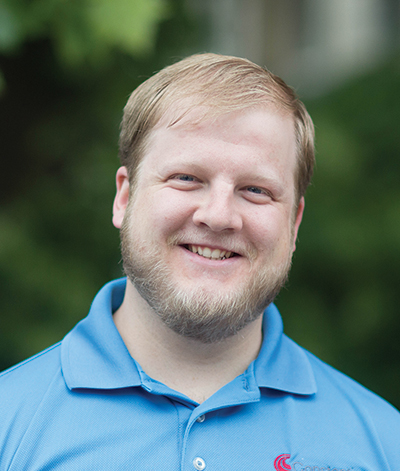 Brandon Cash 
EIT, CPD
Plumbing Project Manager
Brandon is a plumbing/piping engineer who designs domestic water, sanitary, natural gas, fire protection, and other building piping systems. He has four years of industry experience and has participated in a wide range of projects in a variety of markets. Brandon's areas of focus include designing high-performing systems for K-12, higher education, commercial, mixed-use, residential, and tenant fit-out projects. Brandon plays a key role in identifying and implementing technologies such as 3-D scanning which helps 2RW automate and streamline the design process.
Education: James Madison University, BS, Engineering, Minor in Mathematics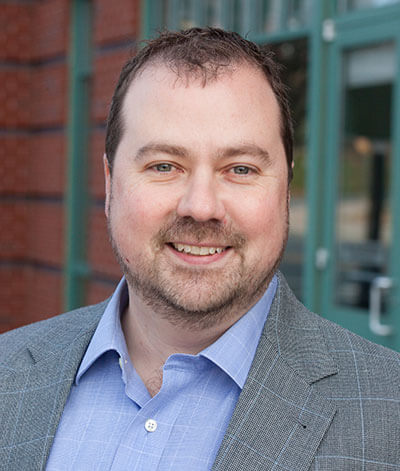 Neal Cramer
PE
Director of Electrical Engineering
Neal is an accomplished senior electrical engineer with a strong work ethic and a highly technical skill set who is committed to client satisfaction. With 20 years of industry experience, three of which have been with 2RW, Neal has the skills and experience to ensure that 2RW delivers on commitments to clients and is focused on developing and growing client relationships. He is skilled in all facets of electrical design and has extensive experience managing projects of all sizes as a director and department manager in charge of electrical engineering. Neal is a member of 2RW's senior leadership team where he plays a key role in driving corporate strategy.
Education:
Virginia Tech, BS in Electrical Engineering
CPSM Training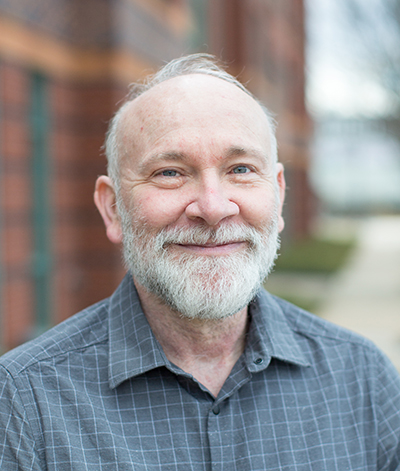 Paul Crumpler 
PE, CEM, CMVP, CDSM, CxA
Director of Energy Services
Paul has 39 years of experience in energy management, process efficiency, pollution prevention, and machine and process design. He is a strong advocate for energy-efficient design and in his eight years with 2RW his focus has been meeting or exceeding clients' expectations for lowering energy usage and costs. Paul's expertise includes commissioning, LEED consulting, energy studies, energy modeling and simulation, energy audits, physical needs and facility condition assessments, and MEP design. His experience spans many industries, from K-12 to higher education, federal, Defense, municipal, commercial, and industrial.
Education:
Georgia Institute of Technology, BS in Mechanical Engineering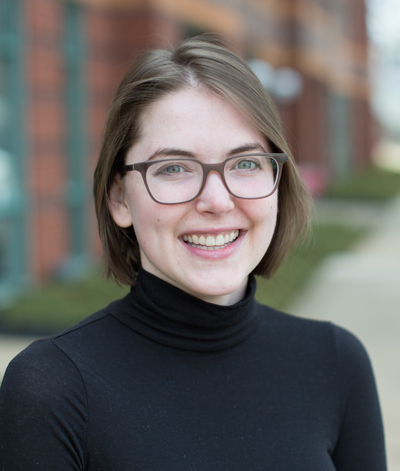 Anna Henry 
LEED O+M, WELL AP, TRUE Advisor
Sustainability Coordinator
Anna is passionate about reducing the negative health and environmental impacts of the built environment. She is a committed sustainability professional who has managed energy conservation and efficiency programs for more than eight years with organizations such as the University of Virginia, the United Nations Foundation, and The Nature Conservancy. She was also the project manager for Charlottesville, Virginia's green business challenge. Certified in green building operations and maintenance, WELL building principals, and zero waste best practices, Anna provides structured guidance on saving energy, decreasing waste, and reducing environmental impact. She also tracks project performance to deliver meaningful analysis on impact and savings achieved.
Education:
Environmental Law Center at Vermont Law, MS in Environmental Law and Policy
University of Virginia, BS in Commerce with a Concentration in Marketing, International Business Echols Scholar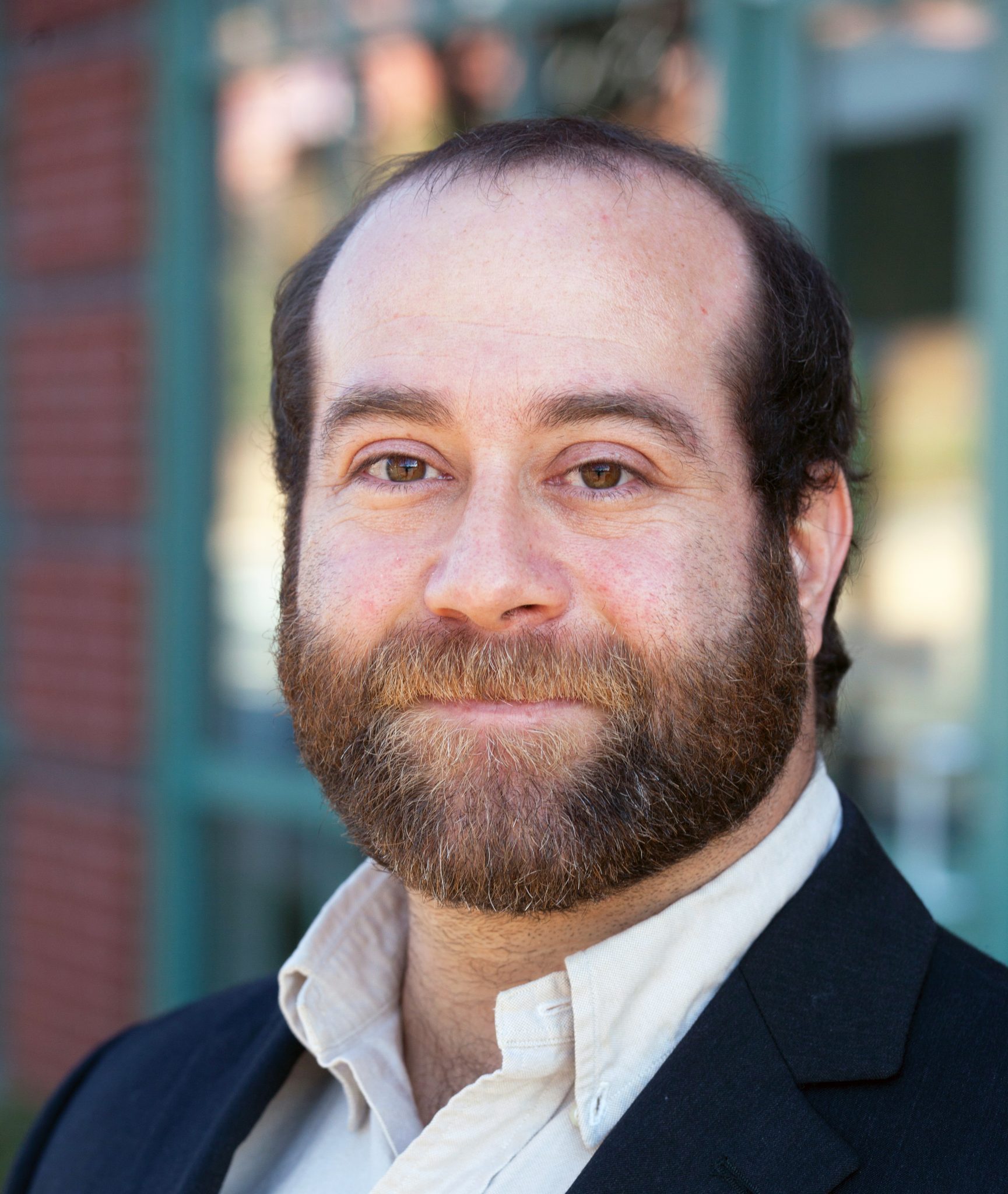 Dan Hoffman 
EIT, LEED AP
Mechanical Engineer
Dan is an accomplished project manager and mechanical engineer with 10 years of industry experience. He has been a valued 2RW employee for the past decade, during which time he has built a reputation for providing excellent customer service and fostering collaboration and communication across teams. Dan designs and manages new construction, renovation, and historic restoration projects and has strong LEED specification and administration skills. He designs mechanical systems for a broad range of building types including municipal buildings, K-12 schools, higher education facilities, private residences, worship facilities, animal shelters, and commercial buildings. Dan is a passionate voice for sustainability in all aspects of his life and is a founding member of 2RW's Green Team which brings sustainable practices and awareness to the 2RW office environment.
Education: University of Virginia, BS in Mechanical Engineering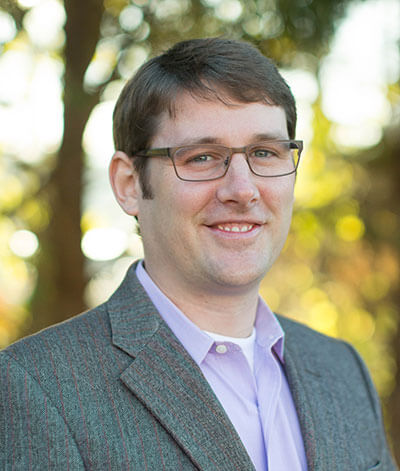 Lucas Hoffmann 
PE, LEED AP BD+C
Managing Director of Design, DC Metro Area
Lucas is a committed client advocate who leads 2RW's MEP/FP design projects in Washington DC, Northern Virginia, and Maryland. Over the past 16 years, Lucas has delivered many successful projects by fostering collaboration between design teams, clients, owners, and contractors. With extensive management and design expertise, strong leadership skills, and a commitment to helping clients achieve their goals, Lucas brings exceptional value to every project. He has served clients in a broad range of industries, having led projects in the K-12, higher education, community, recreational, athletic, and worship market sectors.
Education:
University of Virginia, BS in Mechanical Engineering with an Electrical Engineering Minor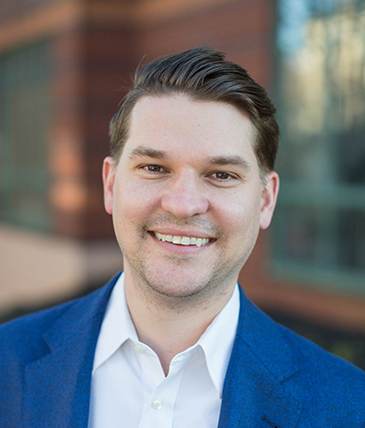 Matthew Lewis
PE
Mechanical Project Manager
Matthew is a professional engineer who has been designing mechanical systems for high-performing buildings and managing successful engineering teams for 12 years. He is passionate about helping building owners define and achieve their energy efficiency and operations and maintenance goals. As a project manager, Matthew is committed to building strong, effective teams and facilitating communication between engineers, clients, building owners, sub-consultants, and contractors. With a background in design-build, he understands the value of prioritizing early collaboration and frequent communication to deliver projects that meet clients' goals, budgets, and timelines. Matthew has delivered projects for healthcare, research, higher education, K-12, public safety, municipal, courthouse, mixed-use, and multi-family facilities.
Education:
Virginia Tech, BS in Mechanical Engineering
Peter Mackey 
PE, LEED AP BD+C
Director of Mechanical Engineering
Peter is an accomplished senior mechanical engineer who has led some of 2RW's largest MEP/FP design projects. He is a dedicated client advocate who has exceptional attention to detail and an unwavering commitment to quality and accountability. Peter has 15 years of industry experience, 14 of which have been with 2RW where he designs and manages new construction and renovation projects for higher education and research facilities, K-12 schools, police stations and fire houses, courthouses, mixed-use and multi-family developments, and healthcare. Peter has played a key role in numerous LEED-certified and Net Zero-ready projects and presents continuing education courses for USGBC and AIA accreditation. Peter is a member of 2RW's senior leadership team where he plays a key role in driving corporate strategy.
Education:
University of Virginia, BS in Mechanical Engineering
CPSM Training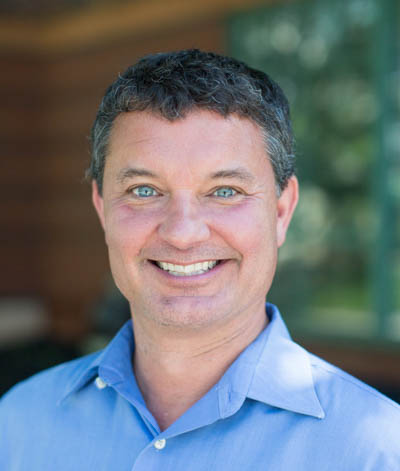 Eric Oliver 
PE, CEM, LEED AP
Director of Energy Solutions
Eric Oliver is a passionate energy conservationist with more than 28 years of energy and sustainability management experience. He specializes in demand-side energy efficiency, renewable energy, sustainable design, and facility assessments for buildings in the private, utility, and government sectors. In 1998, Eric founded and was president of EMO Energy Solutions, LLC, which was one of the fastest-growing energy conservation and sustainability companies in the Washington, D.C. area in the 2000s. Eric has managed nearly 1,000 domestic and international energy and LEED projects, conducted and led training seminars, and developed energy awareness and education campaigns. He has been  published in industry journals and trade magazines and he presents and moderates at energy conferences across the country.
Education:
Massachusetts Institute of Technology, MS in Mechanical Engineering & BS in Architecture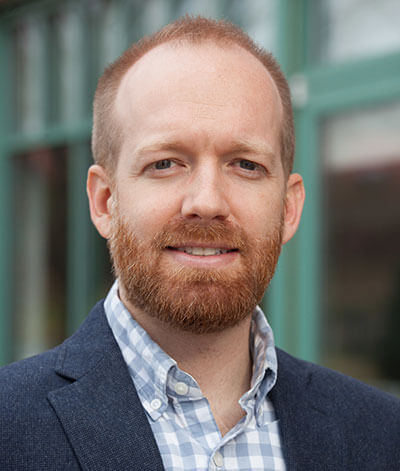 Keith Poeppel 
PE, LEED AP BD+C
Lead Mechanical Engineer
Keith is a professional engineer with 12 years of industry experience who has been a valuable member of the 2RW team for seven years. As a mechanical engineer with experience designing high-performing MEP systems, Keith helps ensure that projects meet clients' sustainability and quality goals. Keith has designed and managed projects for clients in cultural and performing arts, K-12, higher education, and commercial markets.
Education:
Penn State Behrend, BS in Mechanical Engineering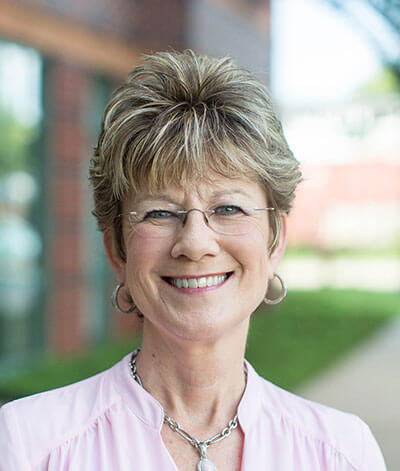 Dawn Spatz
Controller
Dawn is a veteran business professional who has been a valuable member of the 2RW team for 13 years. Through a 30-year career serving a broad range of businesses such as engineering consulting, healthcare, manufacturing, software development, and insurance, she has gained a solid foundation in the principles of business management and leadership. Dawn plays a key role in management decision-making and strategic planning initiatives by contributing broad financial expertise, accurate data, and HR management best practices. She drives the definition and implementation of company goals and priorities relating to financial management, budgeting, accounting, payroll, and benefits and ensures compliance with applicable laws and company policies. Dawn is singularly focused on maintaining the fiscal health of the firm through the diligent implementation of AP/AR, financial reporting and analysis, tax, and insurance systems and processes. She is also a dedicated employee advocate who supports employee hiring and retention initiatives and defines and administers the firm's benefits and payroll systems.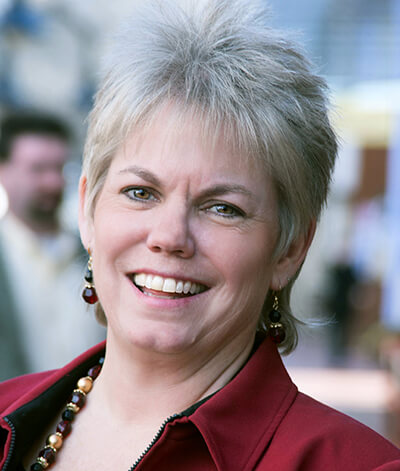 Jennifer Byrd
Business Development
Jennifer is a key business development resource for 2RW's design and energy divisions. She has been a part of the 2RW team for 23 years during which she has built strong, long-term relationships with clients, owners, and partners in 2RW's Virginia market. She also plays a key role in defining 2RW's marketing strategy, mission, and vision and helps clients build strong, highly competitive teams to pursue work in all 2RW target markets. Jennifer is a committed professional and a dedicated advocate of energy efficient design. She brings a wealth of knowledge to 2RW from her prior work with the Virginia Department of Mines, Minerals and Energy where she helped draft the State's past energy policies.
Emmanuel Hales
Director – Utility Analysis
Emmanuel manages 2RW's utility analysis division which provides utility allowance analysis and calculation services to public housing authorities, private clients, and  development companies throughout the U.S. He oversees all of the utility analysis division's business functions including strategic planning, finance and operations, software development, quality control, client satisfaction, business development, and marketing. Emmanuel's entrepreneurial vision, passion for energy efficiency, and background in operational excellence have helped drive the utility analysis division's rapid growth. He has built a team of passionate, dedicated engineers and energy specialists who are committed to helping public housing agencies and private businesses meet utility allowance compliance requirements and recapture investments in efficiency and property upgrades.
Education:
The Wharton School at the University of Pennsylvania, Executive Business Certification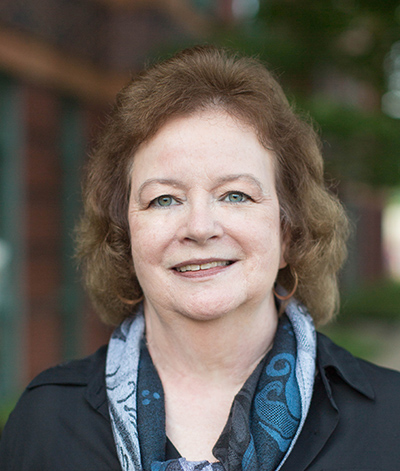 Laurie Johnson
Business Development
Laurie has served as a key business development resource for 2RW's energy division for 20 years, where she helps build a strong client base and supports strategy development and marketing initiatives. Laurie is a committed professional who serves as liaison to 2RW's diverse energy clients across the United States to build relationships and identify partner opportunities. These clients include energy service companies (ESCOs), public housing authorities, property management firms, utilities, the Federal government, municipalities, and energy consultants. Laurie's wealth of knowledge gained throughout her extensive time spent in the energy market bring exceptional value to 2RW's energy clients.
Denise McFadden
Marketing Director
Denise is a veteran marketing and communications professional with 30 years' experience positioning engineering and professional services firms for growth and success who has been a part of the 2RW team for three years. She is responsible for developing the firm's marketing strategy, identifying ways in which 2RW can better serve its clients, and ensuring that 2RW provides its teaming partners with materials and messaging that add value to the team and make it more competitive.
Denise is a member of the USGBC Virginia Market Leadership Advisory Board where she advocates for green building in Virginia.
Education:
Pennsylvania State University, BA in Science