A qualified, trusted partner to help you solve your complex building system and energy challenges.
Whether it's upgrading an HVAC system for a renovation or historic restoration project; designing systems for a LEED or Net Zero facility; or analyzing energy usage, we can help. Our experienced MEP/FP and BIM specialists have the qualifications and expertise to help you achieve your goals with solutions as unique as your projects.
For a more-efficient and more-effective design and construction process, 2RW believes in the value of early engagement. By collaborating early to fully understand who your building's users are, their goals and desires for the facility, and how the building will interact with its environment, we help to ensure that every solution delivers:
Superior energy efficiency
Lower long-term maintenance costs
A fast return on investment
An environment that promotes the comfort, health, and well-being of occupants
2RW is a SWaM business. We're certified as a small business by the Virginia Department of Small Business and Supplier Diversity.
Motivated by a desire to help you succeed and passion for our work, 2RW has built a corporate culture that rewards hard work, integrity, and outstanding results. Each of us shares a commitment to:
Quality & Excellence
Our proven project methodology delivers repeatable, high-quality results so we're always delivering the absolute best for you, on time and on budget. We strive to exceed your expectations each day with innovative designs backed by thorough analyses, accurate data, and high-quality service.
Integrity
With a commitment to doing what's right for clients and employees and ensuring we treat both with respect and dignity, our strong ethical code of conduct demands accountability in all we do. We're committed to representing your best interests with every decision and action.
Sustainability
Energy efficiency is the heart and soul of our business. Everything we do focuses on using natural resources responsibly to deliver the most-effective building systems for your budget and goals. We anticipate your needs and leverage our extensive sustainability expertise to ensure your projects are successful.
Transparency
Our clients value frequent, open, and honest communication. That's why we set clear expectations up front and help you weigh your options and risks to make informed decisions. When issues and concerns arise, we react quickly with proactive recommendations to keep your project on track and on budget.
Affiliations
Participating in a variety of professional organizations helps us remain on the cutting edge of responsible engineering practices for the benefit of the built environment and those who live, work, and play in it. Our affiliations include:
American Society of Heating, Refrigerating, and Air-Conditioning Engineers (ASHRAE)
American Society of Mechanical Engineers (ASME)
American Society of Plumbing Engineers (ASPE)
Association of Energy Engineers (AEE)
Community Empowerment Network Outreach Center
Green Job Alliance
Illuminating Engineering Society (IES)
Institute of Electrical and Electronics Engineers (IEEE), IEEE Power and Energy Society, IEEE Industrial Applications Society, IEEE Standards Association
International Code Council (ICC)
NAACP-Newport News Chapter
National Council of Examiners for Engineering and Surveying (NCEES)
National Fire Protection Association (NFPA)
National Society of Professional Engineers (NSPE)
North American Technician Excellence, Air Distribution (NATE)
PGA Partners Club
Society for College & University Planning (SCUP)
U.S. Green Building Council (USGBC), USGBC Greater Virginia, USGBC Hampton Roads, USGBC National Capital Region
Virginia Retail Alliance
Virginia Society of Professional Engineers (VSPE)
Accreditations
We hire only talented, experienced, and qualified professionals to deliver the highest quality on every project. Our staff members carry a broad range of industry certifications:
Certified Energy Manager (CEM)
Certified Business Energy Professional
Certified Plumbing Design Technician (CPD)
Green Plumbing Design Technician (GPD)
Engineer in Training (EIT)
LEED AP BD+C
Professional Engineer (PE)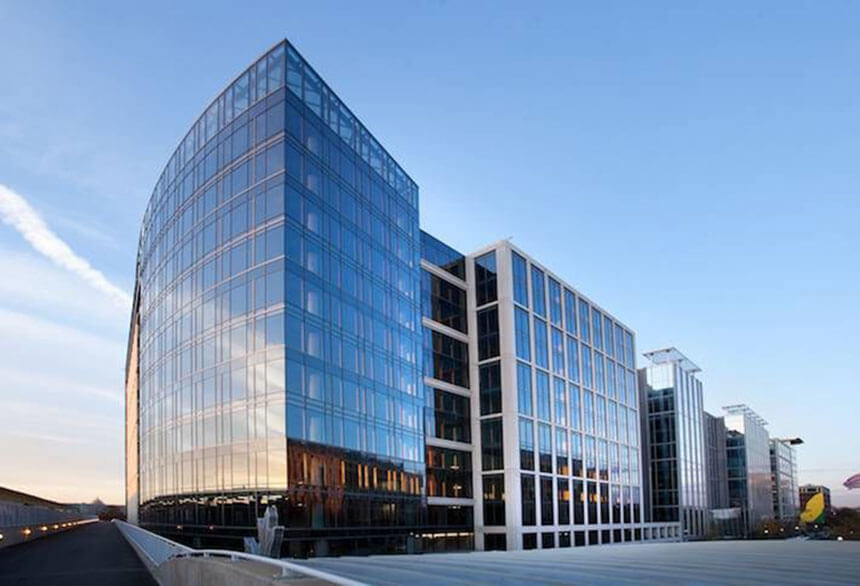 Our clients demand more than just engineering design—they want a partner that brings experience in the full building lifecycle to each project and is committed to producing the most energy-efficient buildings possible. We strive each day to meet this need and embrace the latest tools, trends, and technologies to continuously improve our skill sets and expertise. If you'd like to be a part of our dynamic team, check out our open positions.