MEP/FP Engineering Services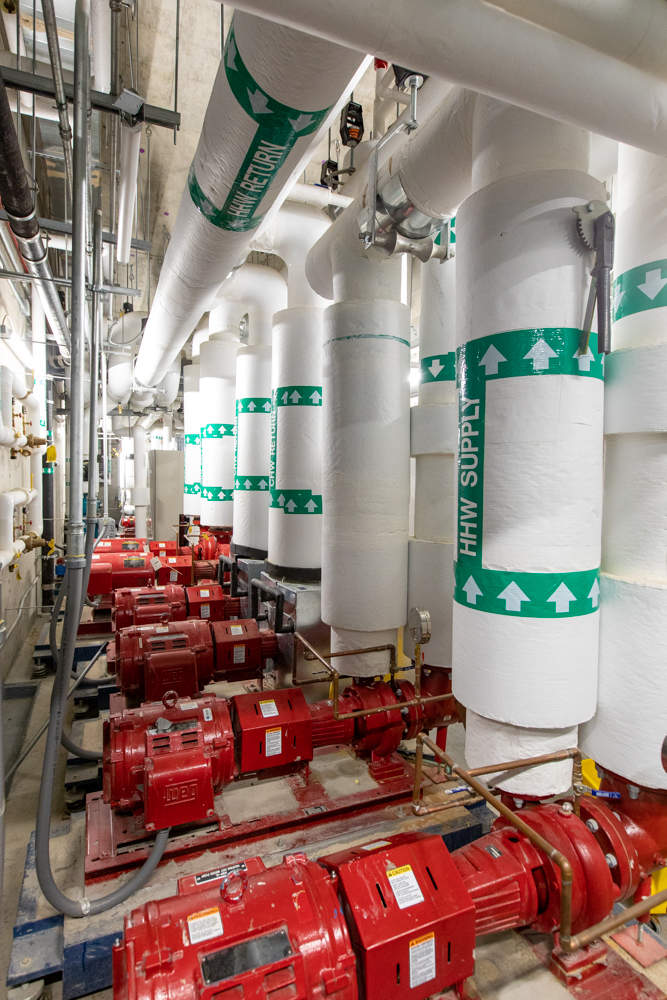 Common sense, appropriately scaled, and eco-conscious.
At 2RW, we're not just about designing systems; we're about creating sustainable futures. We harness the power of proven methodologies, cutting-edge technologies, and deep expertise to bring you innovate engineering solutions.
Sustainable Foundations
Maximizing energy and cost savings starts with sustainable design and efficient systems, properly installed and maintained. Building on this foundation, 2RW's engineers tailor their designs and advice to your unique vision, goals, resources, timetable, and budget.
Tailored Engineering Solutions
Our engineering team understands the unique nuances of every project. Using advanced materials and technologies, like Revit and 3D scanning, we tailor our solutions to meet the specific requirements for your building.
Comprehensive Building Expertise
With 2RW, you get more than just design. From the project's inception to its long-term management, we stand by you at every phase of the building's lifecycle, ensuring seamless execution and maintenance.
Versatile Project Expertise
Whether it's a historical restoration, a LEED-certified facility design, or energy usage analysis, 2RW has the expertise. Our MEP/FP engineers and BIM specialists are adept at handling a myriad of projects, delivering results that resonate with your vision.
Services
Mechanical Engineering:

Building Automation Systems & Controls (BAS)

HVAC Systems:

Boiler & Chiller

Energy Recovery

Dedicated Outside Air

Ground Source Heat Pump (Geothermal)

Air Handling Systems

VRF

Hybrid Source Heat Pump

Indoor Air Quality Optimization

Electrical Engineering:

Power Distribution Systems

Interior & Exterior Lighting Systems

Fire Alarm Systems

Telecom & Data Systems

Low Voltage Systems

Arc Flash Hazard Analysis
Plumbing Engineering

Potable Water Supply

Waste & Vent

Lab Gases

Rainwater Harvesting

Condensate Collection

Green Roof Irrigation

Fire Protection (FP) Engineering

Construction Administration (CA)

Bridging Document Development

Infrastructure/Utility Planning

Life Cycle Cost Analysis

Renewable Energy (Solar/PV, Wind)
Sustainability Planning and Design

Energy Modeling

LEED Design & Administration

Net Zero Energy

MEP Studies & Reviews:

Capacity Studies

Facility Condition Assessments (FCAs)

Facility Planning Studies

Feasibility Studies

Peer Reviews
2RW's specialized knowledge and expertise, adaptability, and flexibility allow us to provide tailored and sustainable MEP solutions that meet the unique needs of each building project across various sectors, including: