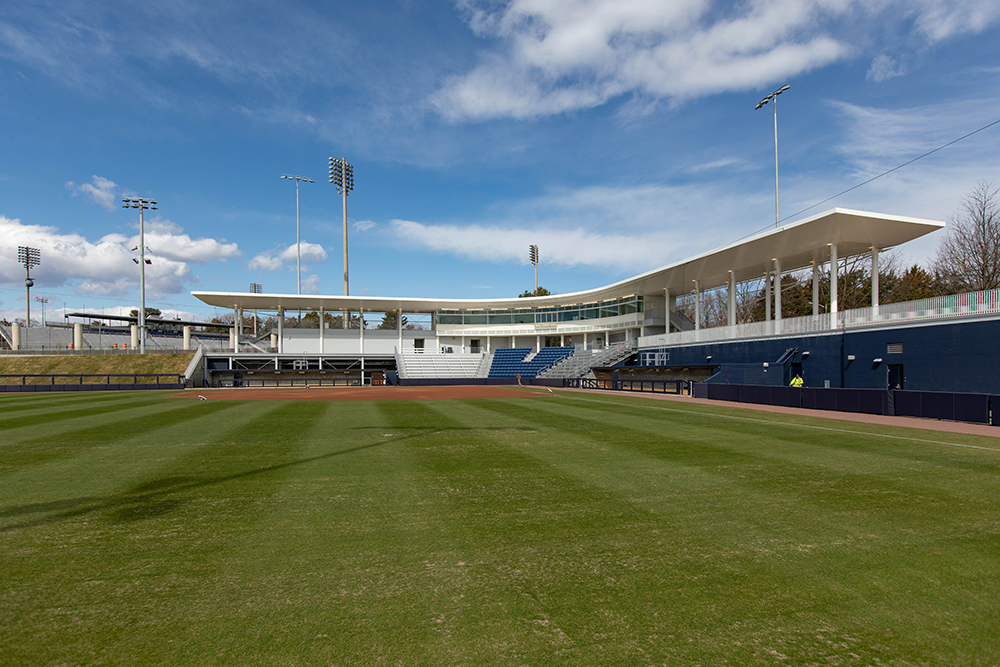 We are proud to share that UVA's Palmer Park achieved LEED Silver certification! The women's softall facility is one of 76 buildings on campus (as of March 2022) which advances the goals of the University's sustainability plan—an effort to minimize environmental impact, conserve resources, and lead through stewardship.
The project, completed in 2020, features a new gateway, upgraded spectator experience, and a state-of-the-art player development center. The best-in-class facility supports program development efforts by attracting new fans, boosting the recruitment of prospective female student-athletes,
Learn more about 2RW's involvement with the project which helped it meet the requirements for LEED Silver certification.
Congratulations to everyone who helped make this project a success!