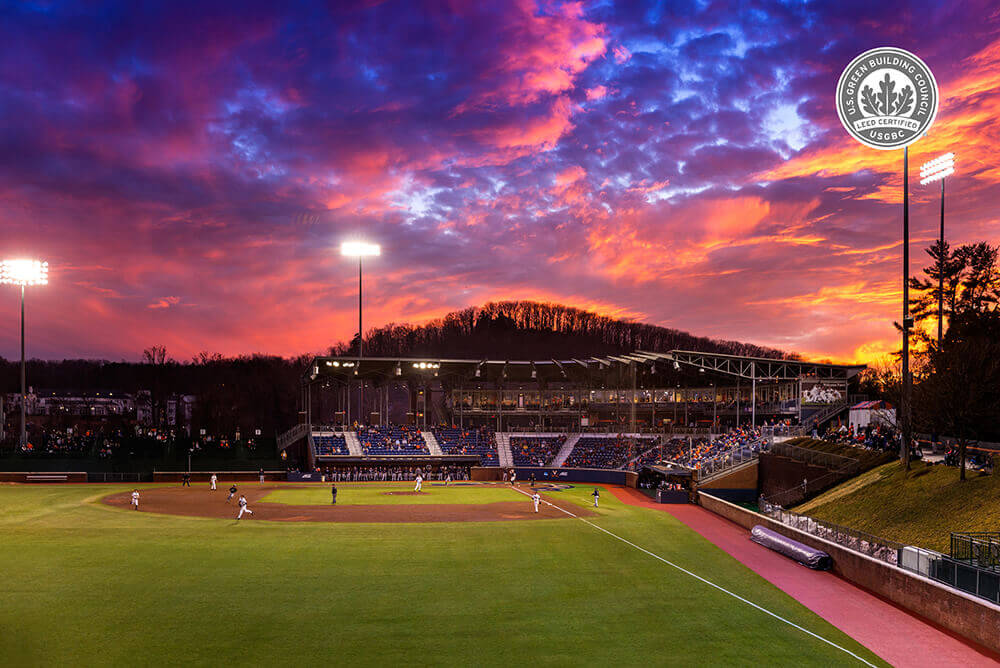 2RW is excited to announce that the University of Virginia's Davenport Field and Stadium was honored by USGBC Virginia during its 2021 Leadership Awards ceremony. This LEED Silver project won the Judge's Choice Award.
The project, completed in 2018, features a new gateway, upgraded spectator experience, and a state-of-the-art player development center. The best-in-class facilities support program development efforts by attracting new fans, boosting the recruitment of prospective players, and advancing the goals of the University's sustainability plan.
Learn more about the project.