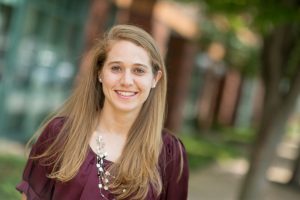 Join us in celebrating Mary's journey as a mechanical engineer as she reaches a significant milestone of five years with 2RW. Her dedication, expertise, and invaluable contributions have left a lasting mark on our projects, clients, and colleagues. Mary's commitment to excellence is evident in every design she undertakes, demonstrating precision and meticulousness that consistently surpasses expectations. Mary's innovative approaches to environmentally conscious design show her ability balance functionality and sustainability, ensuring that our projects not only meet their objectives but also actively contribute to a greener future.
Beyond her role as a skilled engineer, Mary also serves as a mentor to her fellow colleagues, providing guidance and sharing her extensive knowledge. Her willingness to foster their growth and development has been instrumental, creating an environment where everyone can thrive. With a caring and empathetic nature, Mary extends her support not only in professional matters but also in personal aspects.
Today, we celebrate Mary's five years of exceptional service and express our deepest gratitude for her contributions. Her expertise, mentorship, and dedication have made our firm stronger and more successful.
Congratulations to Mary Click on her well-deserved five-year anniversary with 2RW!