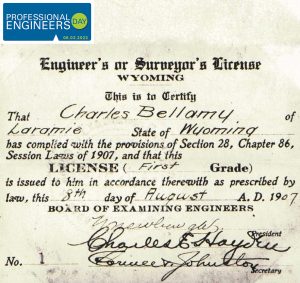 On August 8, 1907, the first professional engineering license was issued in Wyoming to Charles Bellamy. Celebrated annually on the first Wednesday in August, the National Society of Professional Engineers (NSPE) established this anniversary to raise awareness about what it means to be a PE, recognize licensed PEs, and show appreciation for the work they do every day. Let's applaud the 800,000+ professional engineers (PEs) who have made the commitment to protect public health, safety, and welfare.
At 2RW, we encourage our engineers to become licensed PEs and support them through the process. To date, 40% of our design staff have earned their PE license.
Thank you to all the PEs at 2RW and our fellow PEs around the world. We appreciate your dedication and the hard work you do every day to create healthy, safe, and comfortable environments to live, work, and play.