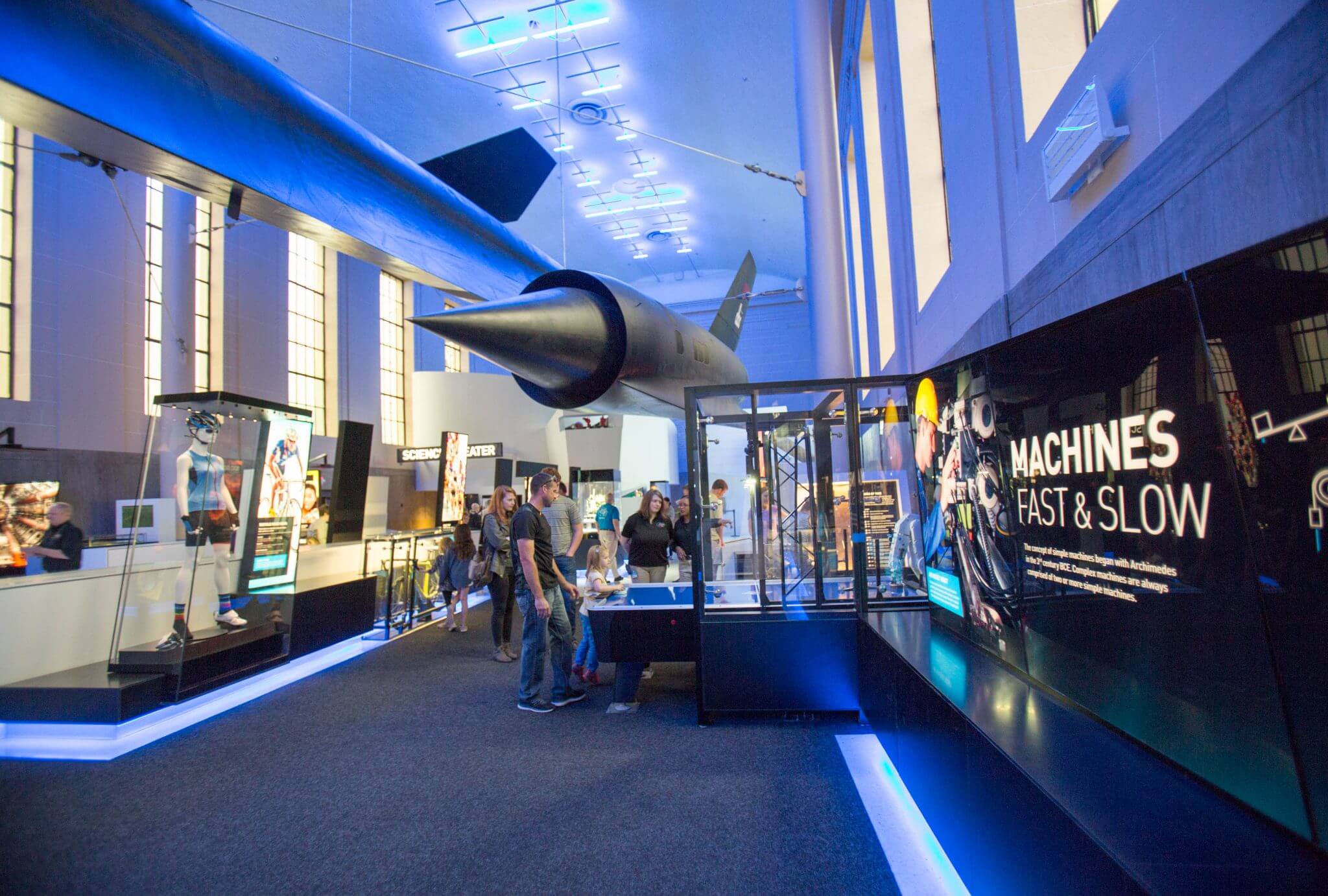 Speed, the new exhibit at the Science Museum of Virginia boasts over 50 exhibits with hundreds of unique experiences — taking you from the super-fast to the world's slowest machine. Visitors can play air-hockey with a robot, experience a human wind tunnel, and race an Olympic gold medalist. Speed unveils the mind-blowing intersection of motion and time across a world of science and technology. Suspended above all of these interactive exhibits is a massive SR-71 Blackbird supersonic jet.
2RW was selected to provide mechanical, electrical, plumbing, and fire protection (MEP/FP) engineering design for this project. The complexities of the exhibit and location of the aircraft required innovative solutions for the placement and installation of MEP/FP systems.
Read more about Speed and watch the time-lapse of the project coming to life.