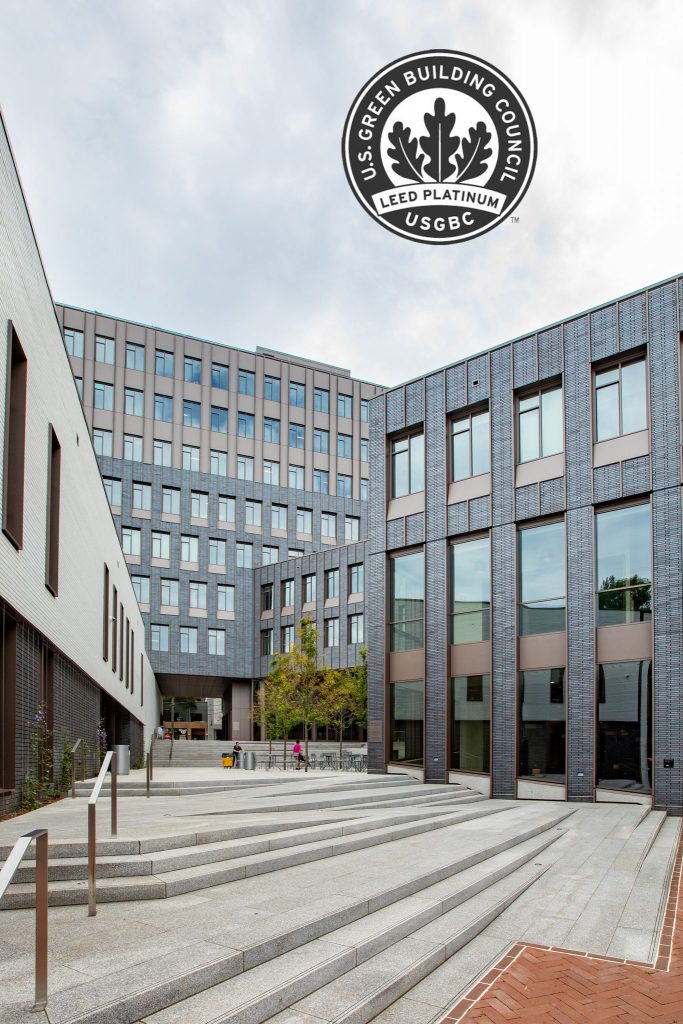 The Center of Developing Entrepreneurs, known as CODE, is a groundbreaking building that prioritizes the well-being of commerce, society, and the environment. While originally intended to meet LEED Gold certification requirements, the team behind the project pushed the envelope of sustainable design to achieve the highest green building certification possible from the US Green Building Council: LEED Platinum. This remarkable achievement is a testament to their unwavering dedication to creating an eco-friendly, high-performance space that benefits everyone involved.
Several key features of the MEP design contribute to the building's overall efficiency. These include a high-efficiency HVAC system with a dedicated heat recovery chiller system, rainwater harvesting that provides irrigation for green roof spaces, an advanced building automation system (BAS) with individual circuit monitoring and capabilities for localized demand limiting, and high-efficiency LED lighting that generates minimal heat gain within internal spaces.
The successful implementation of the LEED build-out depended on the collaboration between the building's developer, financier, and design team. Their shared commitment to sustainable building practices across their portfolio was critical in attaining LEED Platinum certification for the seven-story, 213,000 SF CODE building. This accomplishment demonstrates how integrating sustainable practices in space design and build-out can result in a highly efficient and productive environment for collaboration.
The CODE building provides a healthier, more resource-efficient workplace – proving to be a smart investment for the developer and tenants.
Congratulations to everyone who helped make this project a success!
Learn more about 2RW's involvement with the project, which helped it meet the requirements for LEED Platinum certification.