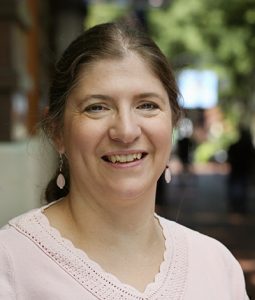 Today, we celebrate a significant milestone in the career of an exceptional team member at 2RW. We honor Adrienne, our accomplished senior electrical engineer, as she marks her 15th year with our company. With an impressive 35 years of industry experience, Adrienne has proven to be an invaluable asset to our team and clients.
Throughout the past 15 years, Adrienne has consistently demonstrated unwavering commitment and dedication to her role as a senior electrical engineer and continuously showcases exceptional skills in various aspects of electrical design and construction. In addition to design, her extensive time in the field enables her to identify and resolve issues beyond her specialty. Adrienne often addresses construction challenges outside of electrical engineering when reviewing electrical submittals, ensuring that our projects meet the highest quality standards. She is always willing to jump in and provide QA/QC reviews for designs developed by other electrical design staff, fostering a culture of collaboration and growth.
Not only an expert in her field, Adrienne also brings a unique passion for the arts that inspires and energizes us all. She is a dedicated singer in a choir, a talent that reflects her broader commitment to excellence and harmony, both in the field and out of it.
We are grateful for Adrienne's many years of service and eagerly anticipate her continued success. And as Adrienne hits this remarkable milestone in her professional journey, we're also eager to see one of her choir performances–to cheer on our star engineer, who also shines on the choir stage! Here's to another harmonious year at 2RW with Adrienne.