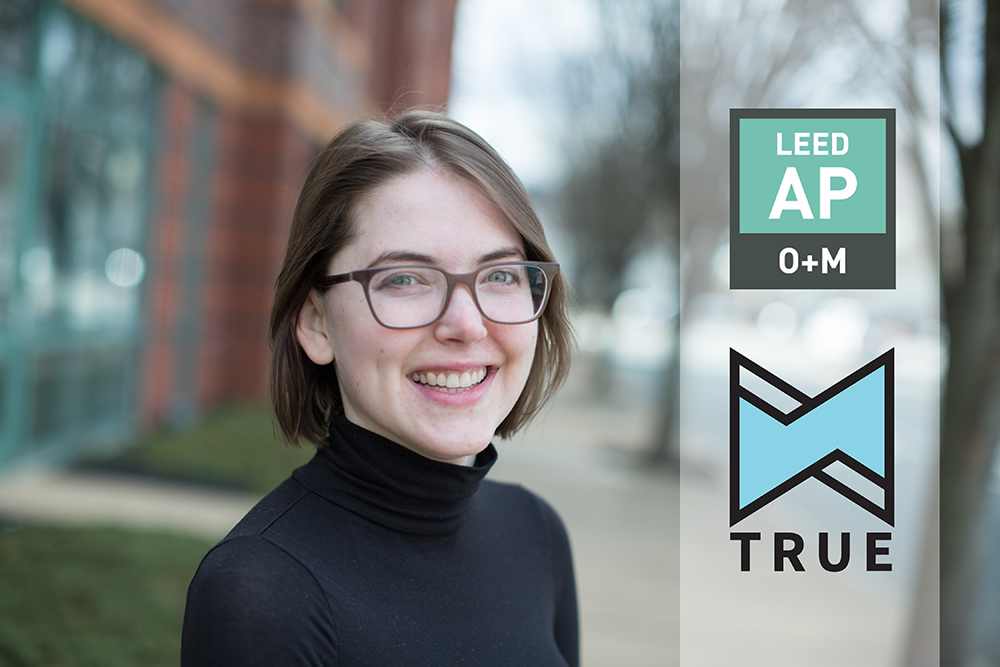 Kudos to 2RW's Anna Henry on earning two new certifications: Total Resource Use and Efficiency (TRUE) Advisor and LEED AP O+M (Operations and Maintenance)!
As a TRUE Advisor, Anna guides clients through the TRUE Zero Waste Rating System to TRUE-certify new or existing spaces. TRUE is a commitment to reducing waste and using recycled and more benign materials that have longer product lives, reparability, and ease of disassembly at end of life. As a LEED AP O+M, she helps clients implement sustainable operations and maintenance practices to improve performance, heighten efficiency, and reduce the environmental impact of existing buildings. Read Anna's bio here: http://qoo.ly/namz4.
Want to discuss strategies for improving your building's performance and reducing your environmental footprint? Give Anna a call at 434.296.2116 or email annah@2rw.com! TRUE Advisor and LEED AP O+M are both administered by GBCI, the premier organization independently recognizing excellence in green business industry performance and practice globally.