Charlottesville, VA
Thomas Jefferson's Monticello Mountaintop Project
Scope of Services
Peer Review
Planning and Design of Infrastructure Upgrades
Mechanical, Electrical, and Plumbing (MEP) Engineering
Since the summer of 2013, 2RW has been a proud participant in the Monticello Mountaintop Project, a multi-year effort to restore Monticello as Jefferson knew it and to tell the stories of the people—enslaved and free—who lived and worked on the 5,000-acre plantation. Working closely with the Thomas Jefferson Foundation and a team of architects, historic preservationists, conservators, and contractors, 2RW has been providing a wide range of mechanical, electrical, and plumbing (MEP) engineering design services for this project. Jefferson saw the earth as a common and intergenerational right, suggesting that he would support the sustainable efforts being made on the site today.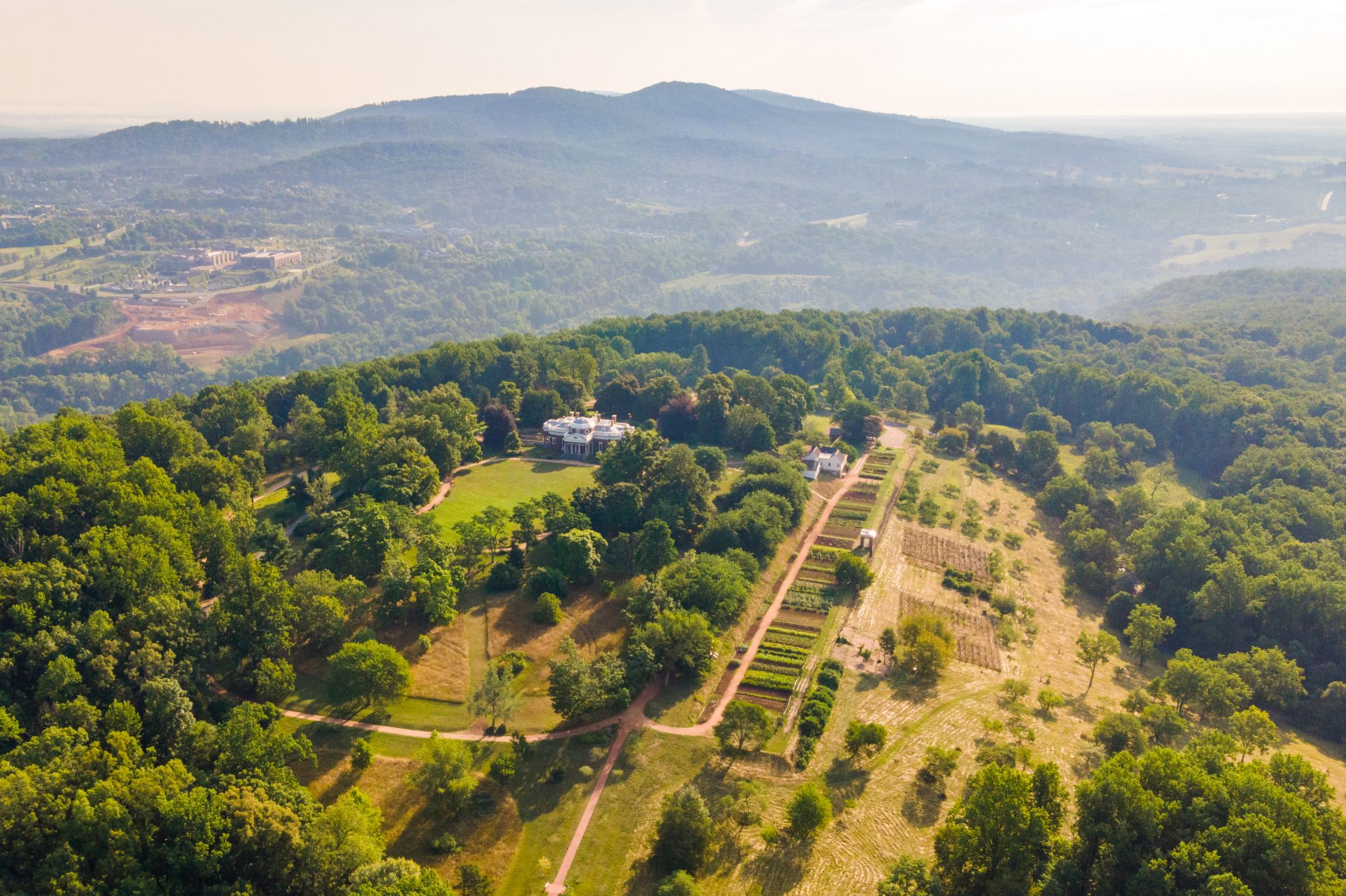 Services
2RW has been providing a range of infrastructure planning and MEP engineering services for this project, including:
Peer review of proposed underground HVAC vault designs
Thorough analysis of environmental conditions within the house and the artifacts contained within it to develop appropriate envelope improvements, HVAC systems, and building controls
A comprehensive building envelope plug-and-seal strategy to reduce heating and cooling load and corresponding HVAC system requirements
MEP design for updates to the main house, North Dependency, administrative offices, public restrooms, and support buildings
Design of custom, zoned temperature and humidity controls to preserve the house's collections based on their type, historic value, and location
Design of a geothermal-electric plant with a 33-well ground-source heat pump (GSHP) system and dedicated heat recovery chillers (DHRCs)
Upgrades and replacements to site and building electrical, underground utility services, and generator
Coordination of utility work, geothermal well installation, and HVAC construction
Phased construction and parallel operation of existing and new systems during startup to allow for system optimization and a seamless transition
Results
The updated systems and new geothermal-electric plant:
Replaced outdated and inefficient heating, cooling, dehumidification, and ventilation systems with modern, energy-efficient systems appropriate to the building and its collections
Eliminated fossil fuel usage
Cut energy use and utility bills in half
Eliminated loud, inefficient, and unsightly oil-fired boilers, air-cooled chillers, and DX condensing units to preserve the quiet, contemplative environment that was the centerpiece of Jefferson's "experiment"
Preserved the view shed by minimizing/hiding utilities and generators
Incorporated sustainable practices designed to meet the needs of current generations without compromising the needs of future generations
Images ©Thomas Jefferson Foundation at Monticello
Scope of Services
Peer Review
Planning and Design of Infrastructure Upgrades
Mechanical, Electrical, and Plumbing (MEP) Engineering
OWNER: Thomas Jefferson Foundation
TIMEFRAME: 2013 – Present
SIZE: 20,000 SF historic complex on a 2,500-acre UNESCO World Heritage site
COST: $35 million
Highlights
Historic Designation: UNESCO World Heritage Site
Decreased Monticello's energy usage. In the first year, energy usage decreased by 50.3%, from 3,884,296 Btu to 1,929,152 Btu. It also eliminated fossil fuel usage by eliminating oil-fired boilers.
Collaboration with many stakeholders. 2RW participates in regular project meetings and communicates openly with all stakeholders to ensure that all goals and requirements are met during design and construction.
Accommodation of sensitive historic elements. Utility work, construction, and installation of the GSHP system were carefully coordinated to allow archaeologists and conservationists sufficient time to excavate sites prior to construction. Schedules and plans were occasionally re-worked to accommodate findings.
Awards
2019 – First Place Commercial, Virginia Energy Efficiency Leadership Awards, VAEEC