Charlottesville, VA
Smith Aquatic & Fitness Center
Scope of Services
Mechanical, Electrical, and Plumbing (MEP) Engineering
Sustainable Design
Energy Simulations
The Smith Aquatic & Fitness Center features a 6-lane competitive pool and a separate recreational pool with two water slides, a zero-depth beach entry area, and an in-water play structure. The pools are complemented by offices, locker rooms, a wet classroom, a large fitness area with cardiovascular and strength training equipment, and a studio for fitness programs and classes.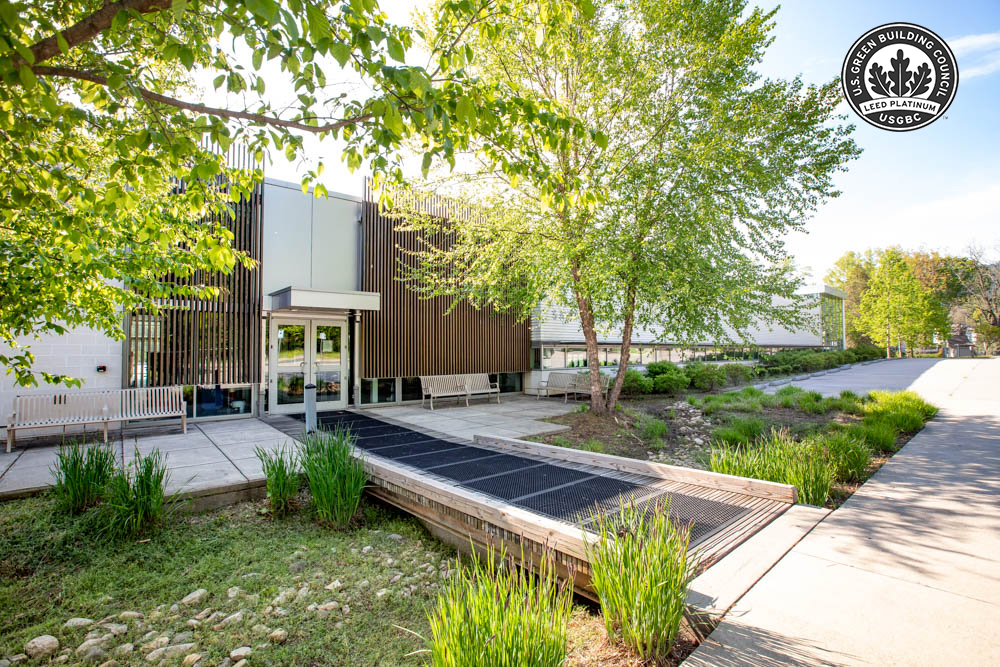 Services
2RW provided MEP engineering services, which included a variety of sustainable features that contributed to the LEED Platinum Certification:
Standing column well ground source heat pump system which reduces building operations and maintenance costs by reducing energy consumption
Automatic low-flow water fixtures which reduce wastewater by 64%
Daylighting to 98% of the occupied spaces
A roof-fitted solar thermal system to heat domestic water
Ultraviolet and CO2 pool treatment system
Pool energy recovery system
High-efficiency instantaneous domestic water heaters
Low-flow fixtures
Building automation system with remote access
2RW also created energy models to estimate the expected energy savings compared to a code-compliant building meeting the requirements of ASHRAE Standard 90.1-2004 as a base. The energy model was used to assess the cumulative effect of all of the energy-efficient design strategies based on typical weather data
and building usage.
Results
The building was projected to save an estimated 58% on its annual energy costs compared to a code-compliant building.
Scope of Services
Mechanical, Electrical, and Plumbing (MEP) Engineering
Sustainable Design
Energy Simulations
OWNER: City of Charlottesville
TIMEFRAME: 2008 – 2010
SIZE: 24,460 SF
COST: $8.25 million
ESTIMATED ENERGY SAVINGS: Estimated 58% annual energy cost savings
Highlights
First LEED Platinum Certified municipal aquatics project east of the Mississippi River.
Awards
2011 – Facility of Merit, Athletic Business Magazine
2011 – Green Building Leadership Project Award Juror's Favorite, James River Green Building Council
Certifications
LEED Platinum